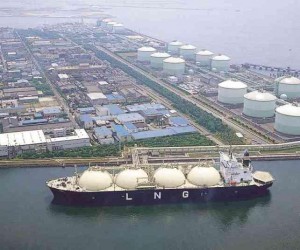 At this moment work is being done on the first LNG terminal in the Netherlands, located on the Maasvlakte near the port of Rotterdam. It is scheduled to be operational in the year 2011.
LNG is a short term for Liquid Natural Gas, it is made liquid by using very low temperatures and high pressure to make it easy to transport on ships from locations not connected to us by gas pipeline.
The imported natural gas will be injected into the national Dutch gas grid for consumption. Plans arise to import around 12 billion cubic meters per year equivalent to a volume of 48 million Olympic sized swimming pools.
More information can be found at: www.gate.nl
Source: Technology magazine  De Ingenieur
With special thanks to: Kivi Neria