In around 50 years the age pyramid of the Netherlands shifted from the developing stage 2 to the developed stage 4. This means that ageing will become a big problem in the future for the Netherlands as the average age of people go up and birth rate goes down. More people will need care in elderly homes but less people will be available to tend to their needs. Also problems will arise in the job market as the baby boom generation (a large surge of births after the second world war) will retire, creating financial problems in its wake. Less working people will mean less income for the state.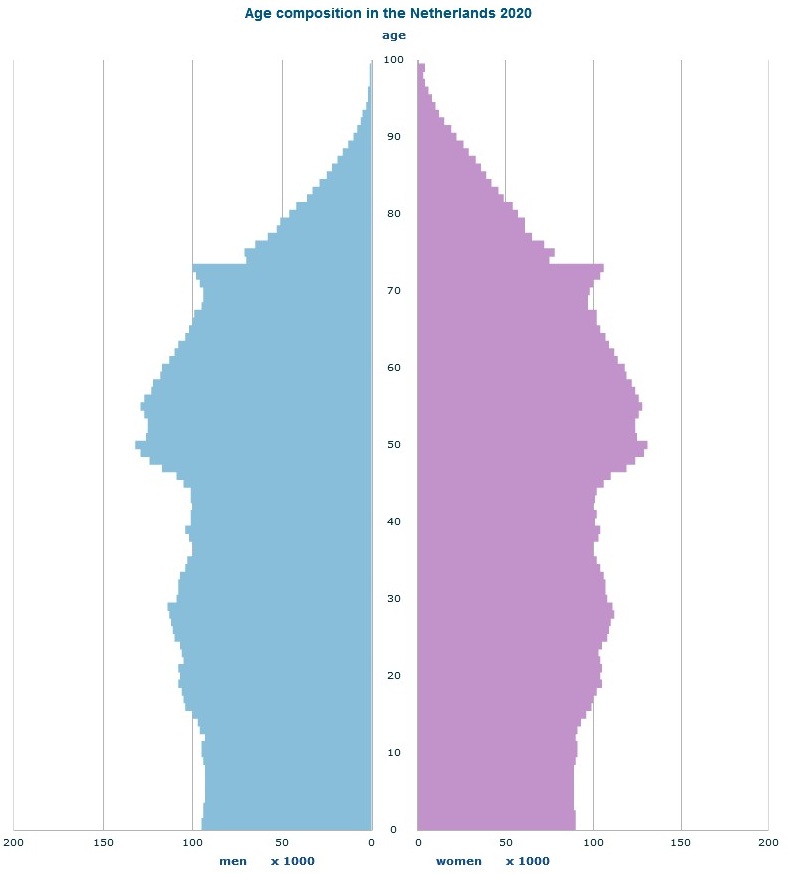 Source: Central Bureau of Statistics (CBS)
The problem of aging will reach further into the future as people tend to live longer and longer. Unfortunately the problem is given little attention as of yet, as politicians tend to look only one election into the future which in the Netherlands only comes down to 3 years at the maximum.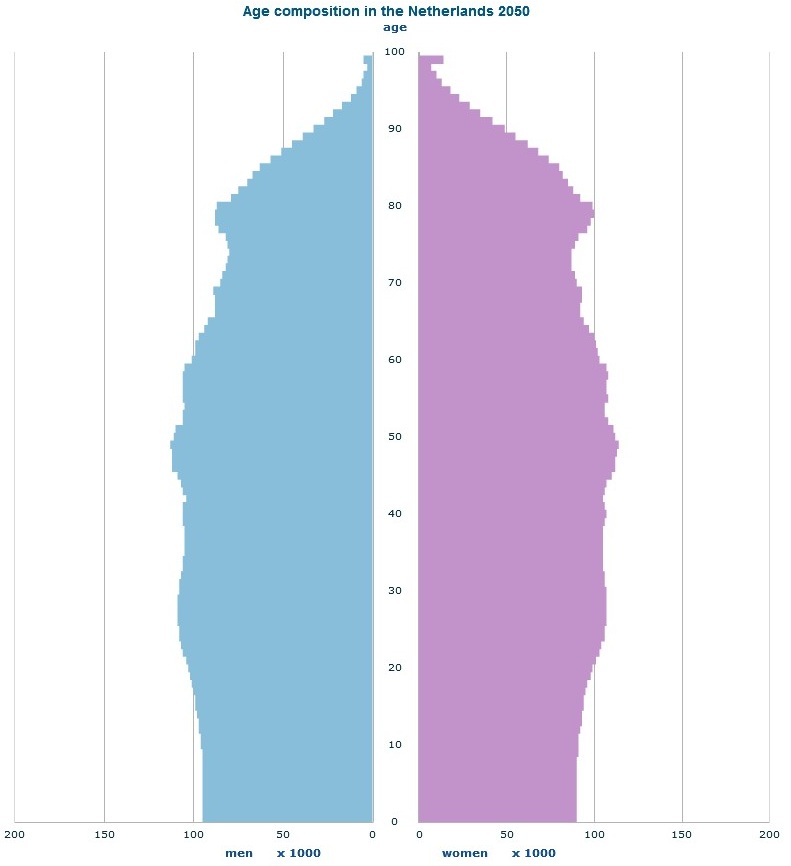 Source: Central Bureau of Statistics (CBS)